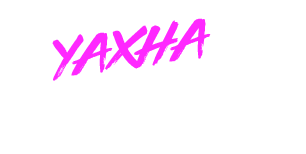 YAXHA SUNSET EXCLUSIVE TOUR FROM FLORES
Private tour you can make your own schedule
Destination: Yaxhá
Departure: Flores Area
Departure Time: Private tour no fixed schedule
Return Time: Private tour no fixed schedule
Embark on an exclusive and extraordinary private tour to Yaxhá, one of the most remarkable Maya Sites in Guatemala. Your personal Tikal Go Tour Guide will pick you up at 11 in the morning from your accommodation in Flores, Tikal or El Remate ensuring a truly luxurious and customized experience.
This tour can be earlier if you want
Sit back and relax during a private 1.5-hour drive as we make our way to the entrance of the awe-inspiring Yaxhá Complex.
Once we arrive we will delight a delicious Guatemala Lunch we will have different options so don't be afraid if you are allergic (in case we do the tour in the morning the lunch will be at the end of the experience).
Spanning over 237 square kilometers and surrounded by the breathtaking Yaxhá and Sacnab Lagoons, this ancient Maya Site holds unparalleled beauty and historical significance.
Dating back to the Classic Period from 250 to 600 AD, the City of Yaxhá thrived alongside the renowned City of Tikal, forging alliances and intricate connections. Your knowledgeable Tikal Go Tour Guide will provide you with exclusive insights into the complex culture, traditions, and fascinating history of this ancient civilization.
Immerse yourself in the splendor of Yaxhá as we explore its magnificent landmarks, including the Astronomical Complex, the Avenue of the Pilgrims, the iconic Complex of the Twin Pyramids, and the renowned Temple of the Red Hands (Structure 216).
Located within the pristine Mayan Biosphere, Yaxhá is not only a testament to Maya architectural mastery but also a haven for diverse flora and fauna. Delve into the vibrant ecosystem that has flourished within this hidden gem for centuries.
As our exclusive private tour of Yaxhá concludes, we'll ensure your comfort and satisfaction as we transport you back to your accommodation in Flores. Reflect on the remarkable day and cherish the memories of this exceptional and elegant exploration of Yaxhá.
Experience the epitome of luxury and adventure with our exclusive private tour to Yaxhá. Uncover the mysteries of this extraordinary Maya Site, immerse yourself in its grandeur, and create unforgettable memories that will last a lifetime.
This price does not include 5 % credit card fee.
11:30 am:   We pick you up at your hotel in Flores, Tikal or El Remate  just choose your place in the booking form.
13:00 am:   We arrive at Yaxhá 👌🏻
01:30 pm:  We have Lunch
06:00 pm:   Sunset in Yaxhá
08:00 pm:  Back to Flores