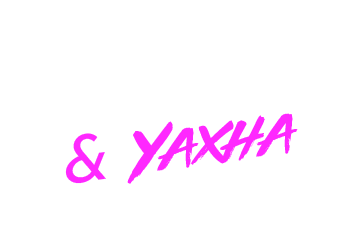 TIKAL & YAXHÁ & FLORES 3 DAYS 2 NIGHT FROM SAN IGNACIO
Get ready for an extraordinary adventure as we take you on a journey to explore the two most famous archaeological sites in Guatemala: Tikal and Yaxhá. This tour promises an immersive experience where ancient civilizations come to life, surrounded by breathtaking natural beauty.
Our journey begins in the  town of San Ignacio, Belize, where we'll pick you up from your hotel at 11 am. From there, we'll drive towards the border. Don't worry about the logistics; our expert team will assist you with the necessary procedures to ensure a seamless transition.
We'll arrive at the enchanting Yaxhá area, where a traditional Guatemalan lunch awaits. With satisfied appetites, we'll commence our archaeological tour of Yaxhá, a Classic Maya site brimming with wonders. Explore the central plaza, the ball court, and the captivating Mahler Plaza. The highlight of this adventure awaits at Temple 216, where we'll witness an awe-inspiring sunset over the surrounding lakes. Be prepared to be captivated by the magical colors painting the sky, while the echoes of howler monkeys immerse you in the wildness of nature. It will be an experience like no other, connecting you deeply with the natural world.
As the tour concludes, we'll return to our private vehicle and embark on a thrilling 1.5-hour journey to Tikal National Park. Upon arrival, we'll check in at the Jungle Lodge Hotel, nestled amidst the lush greenery.
The following day, brace yourself for an early awakening as we enter the mystical Tikal National Park. Our first destination will be the majestic Temple IV, where we'll witness the mesmerizing sunrise over the ancient Maya city. If the weather permits, we'll also have the opportunity to stargaze and learn about the cosmic connections the Maya believed in. Get ready for mind-blowing insights that will leave you in awe! We'll have a delicious breakfast atop the temple before continuing our exploration of Tikal. From the iconic Temple of the Great Jaguar and Temple II to the mysterious Lost World complex, we'll uncover the secrets of this ancient metropolis. Prepare to be immersed in the grandeur of the aristocracy's palaces, marvel at Temple V, and admire the intricacies of Temple III. After the tour, we'll return to the hotel for a well-deserved lunch.
Next, we'll journey to the charming island of Flores, where we'll check in at a comfortable hotel for a night of relaxation. The following day, you'll have the morning to explore the island at your leisure. Immerse yourself in its colonial-Caribbean ambiance, interact with the locals, and enjoy the beauty of the surrounding lake. At midday, we'll embark on a scenic 2-hour ride back to San Ignacio, where you can reflect on the incredible adventures and memories made during this extraordinary tour.
Join us for a captivating journey that blends ancient history, natural wonders, and unforgettable experiences. Let the spirit of adventure guide you as we explore Tikal and Yaxhá, revealing the secrets of the Maya civilization while immersing ourselves in the awe-inspiring beauty of Guatemala.
We will pick you up from your hotel in the San Ignacio area at 11 am and drive towards the border, where our team will assist you with the necessary procedures. After a scenic 40-minute drive, we'll arrive at the Yaxhá area, where a typical Guatemalan lunch will be waiting for you. Don't worry, there will be multiple options available, so dietary restrictions are not a problem.
Together with our team, we will enter the archaeological site for a guided tour of approximately 3 hours. Please note that as this is a private tour, we have the flexibility to adjust the duration based on your interests. After exploring Yaxhá, we will continue our journey towards Tikal, where you will check in at your hotel.
Our second day of the tour will start very early as we will pick you up from your hotel at 4 am to go and witness the sunrise from Temple IV of Tikal. We will walk for approximately 45 minutes to reach the site and climb to the top of the pyramid, where we will wait for the sunrise and enjoy breakfast. Afterward, we will continue with a guided archaeological tour lasting approximately 4 hours.
Remember, as this is a private tour, we have the flexibility to adjust the itinerary and schedule to your preferences. Take your time and fully immerse yourself in the ancient wonders of Tikal. Once the tour concludes, we will provide you with some leisure time to relax at your hotel. Lunch is included within Tikal National Park. Later in the afternoon, we will depart for Flores, where you will check in at your hotel. The rest of the evening will be yours to enjoy at your leisure.
On your last day of the tour, you can enjoy breakfast at the hotel and have the morning free to explore the charming island of Flores. This small island in the lake was once a stronghold of the Maya tribe known as the Itzaes. Today, it has transformed into a picturesque colonial-Caribbean island filled with vibrantly painted houses, restaurants, bars, and a lively international atmosphere.
You will have time to wander through the colorful streets, soak in the laid-back atmosphere, and soak up the beauty of the surrounding lake. Your return is scheduled for midday to ensure you arrive in San Ignacio by 2 pm. However, if you prefer to depart earlier, there is no problem at all. You can coordinate with your driver the day before to arrange an earlier departure time.
Hotel: Jungle Lodge Tikal Standard Room, Hotel Isla de Flores Premium Room or Maya Internacional Standard Room  if you want to upgrade the room let us know. If you want to upgrade the hotel we have different options as well
NOTE: If you want to be picked up or Drop Off in Belize City let us know we can also do that. We understand that everyone has unique preferences, and we are here to personalize your tour to ensure it's tailored to your needs and desires. Don't hesitate to contact us – it will be our pleasure to assist you.
Pick up and Drop off in San Ignacio Area
Hotel, choose your option
Lunch In Tikal
Transportation
Tour Guide
Park admissions
Breakfast in Tikal National Park and Flores Island
One of the best experiences of your life 😁
Gratuities
USD 20 Belize Border Fee
Passport
Comfortable shoes
Medications you may need
Sunblock
Insect repellent
Lots of energy! 😝
* Children from 2 to 12 years old → US$ 200 * Infants from 0 to 2 years old → Free
Hotel Tikal: 
Jungle Lodge
Hotel Flores: 
Hotel Isla de Flores, Hotel Maya Internacional, Casona del Lago
Please note that our tour has a no refund policy. We recommend considering travel insurance for your peace of mind.