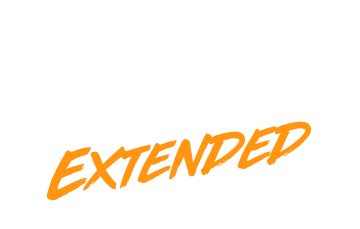 TIKAL EXTENDED TOUR FROM ANTIGUA OR GUATEMALA CITY
Welcome to the extraordinary Tikal Extended tour package, where we invite you to embark on an unforgettable journey to the heart of ancient Mayan civilization.
This exclusive package begins with a flight from Guatemala City to Flores, if you like we can arrange a transfer from your hotel to the airport. Once we arrive in Flores your Tikal Go Tour Guide will be waiting for you ready to start the tour to the mystical city of Tikal.
Immerse yourself in the fascinating history and architectural wonders of Tikal on a private guided tour, with personalized transportation and an expert guide at your side. After the awe-inspiring exploration, retreat to the enchanting island of Flores, where you'll enjoy a comfortable and relaxing stay. The following day, after a delightful breakfast, we'll accompany you to the airport, providing flexibility with a choice of morning or afternoon/evening return flights.
This meticulously designed tour combines the allure of ancient ruins, the comfort of luxury accommodations, and the convenience of seamless travel arrangements.
Discover the magnificence of Tikal with our exceptional Tikal Extended tour package.
Book your adventure now and create memories to last a lifetime.
Departing from La Aurora International Airport in Guatemala City, we'll hop on a quick 1-hour flight to Mundo Maya International Airport in Flores. Look out for our Tikal Go Guide holding a sign with your name, ready to embark on this thrilling journey with you. Buckle up for an exciting hour and a half drive to Tikal, the city of voices. Explore the awe-inspiring Temple of the Great Jaguar, climb Temple IV for breathtaking views, and uncover hidden gems in this incredible ancient city. After a delicious lunch in Tikal National Park, we'll whisk you away to your cozy hotel in Flores for a well-deserved rest.
Wake up refreshed and indulge in a tasty breakfast at your Flores hotel. Today, you have the freedom to choose your own adventure. Opt for an early morning flight back home, capturing the memories of your Tikal experience, or take it easy and enjoy a leisurely day in Flores before catching an afternoon flight back to Guatemala City.
Hotel: Hotel Isla de Flores, Hotel Maya Internacional, Hotel Casona del Lago
Want to switch up your accommodation? No worries! Let us know, and we'll provide you with a range of fantastic options to suit your preferences.
Round-trip air ticket from Guatemala
Hotel
Transportation
Knowledgeable guide
Park admission
Lunch (in Tikal)
Breakfast (at the Hotel)
Refreshing drink at the restaurant
Personal expenses
Optional activities
Gratuities
Valid passport
Comfortable shoes
Necessary medications
Sunblock
Insect repellent
An abundance of energy! 😝
* Children from 2 to 12 years old → US$ 250 *Infants from 0 to 2 years old → US$ 125
4 Stars Hotel Flores: ⭐⭐⭐⭐
Hotel Isla de Flores, Hotel Maya Internacional, Casona del Lago
5 Stars Hotel Flores: ⭐⭐⭐⭐⭐
Flores: Camino Real Tikal, Hotel Isla de Flores Junior Suite, Maya Internacional Junior Suite
Boutique Hotel Flores: ✨
Flores: Bolontiku, Las Lagunas
Please note that our tour has a no refund policy. We recommend considering travel insurance for your peace of mind.